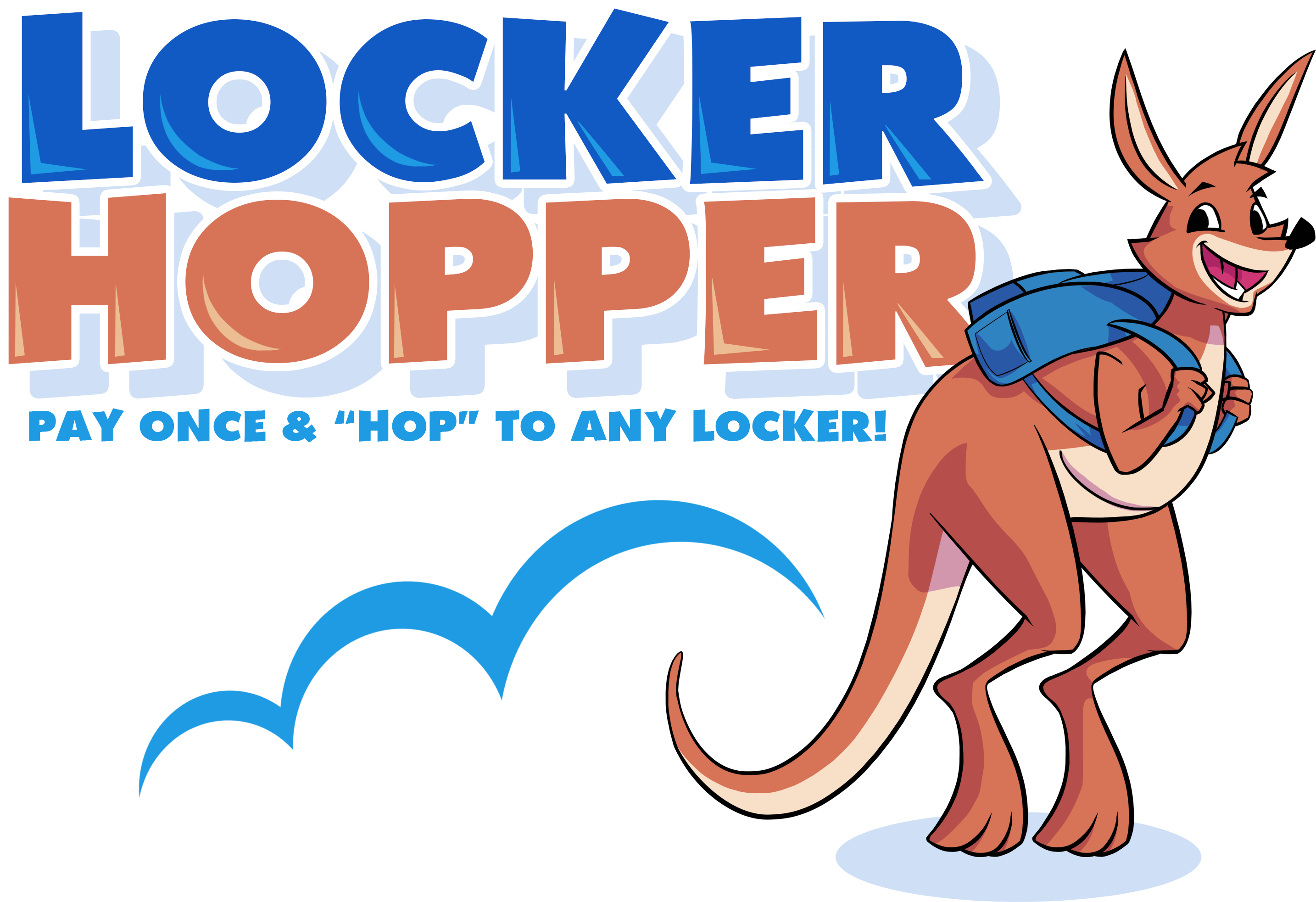 Locker Hopper.  The Ultimate in Guest Convenience.
The Locker Network's Locker Hopper feature is an innovative approach to lockers at large, high traffic theme and waterparks where fast and easy storage of personal items is needed prior to boarding a ride or attraction. Locker Hopper gives your guests access to a secure locker at every major ride in your Park. One fee for all-day security and peace of mind.
Locker Hopper replaces those vulnerable and exposed cubbies, so guests can enjoy the convenience and security of knowing all their belongings are safe. With Locker Hopper, no one is left 'holding the bags'.
Another great benefit for operators is that the price per locker is typically 50% greater than a static rental, so you benefit from an increased average spend and higher utilization.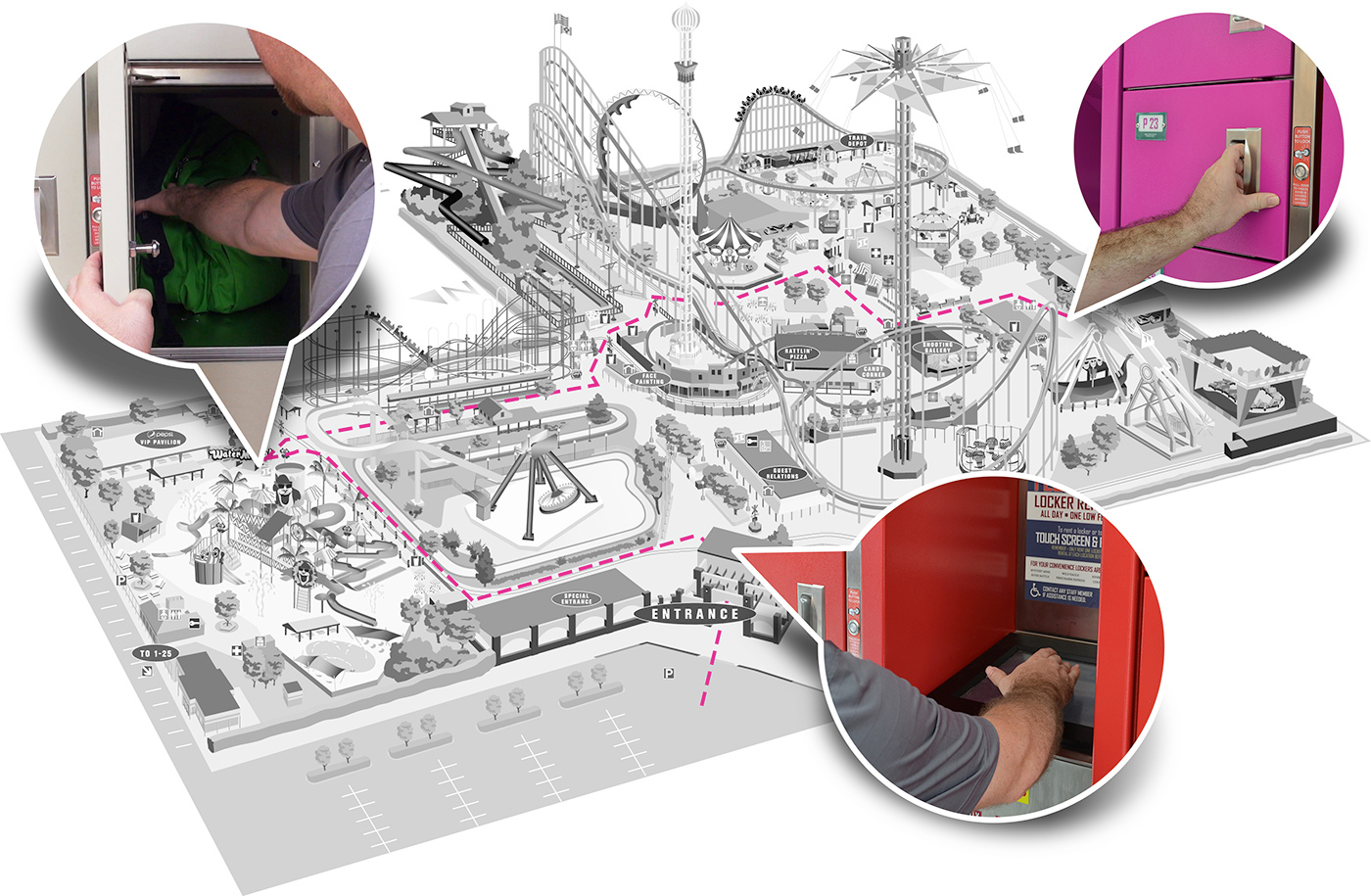 Be Like Red, Don't Be Like Blue…
Red the Kangaroo hops freely from one ride to the next, but Blue the Octopus is left holding the bags while everyone else has fun. This is a typical scenario, where mom or dad serve as storage while the kids go on rides.
The Locker Network has created fun and relevant consumer messaging around Locker Hopper to quickly communicate its value to guests. Contact us to learn how we can help you market Locker Hopper at your venue.